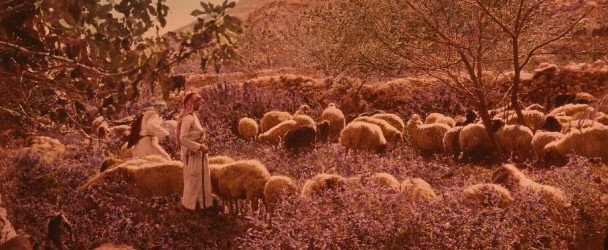 "Then I will give you shepherds after My own heart, who will feed you on knowledge and understanding." (Jeremiah 3:15, NASB95)  
The mark of a shepherd that cares for the flock according to God's heart is feeding His people with knowledge and understanding. Apart from the testimony of Scripture, we might be inclined to complete that sentence with inspiration and encouragement.  This is the danger of defining success in leadership from the perspective of pleasing men. As vital as inspiration and encouragement truly are (I certainly want more of both), positive effects upon human sentiment cannot serve as the standard for faithfulness. It is the knowledge of God and  understanding of His ways that a shepherd must desire to impart above all else. Often this will be profoundly encouraging, but it will also be deeply convicting and disruptive.
If clear proclamation of the truth ceases to be the plumb line, then the diet offered to the people will increasingly be defined by human appetite rather than Divine revelation. In Jeremiah's day the result was shepherds who were making the people worthless by speaking smooth words of peace (cf. Jer. 8:11, 12:6, 23:1, 23:17). None of the voices in the land were willing to declare the calamity that was coming to Jerusalem. In the New Testament Paul warns Timothy not to succumb to the temptation of having his preaching shaped by what people wanted to hear:
"I solemnly charge you in the presence of God and of Christ Jesus, who is to judge the living and the dead, and by His appearing and His kingdom: preach the word; be ready in season and out of season; reprove, rebuke, exhort, with great patience and instruction. For the time will come when they will not endure sound doctrine; but wanting to have their ears tickled, they will accumulate for themselves teachers in accordance to their own desires, and will turn away their ears from the truth and will turn aside to myths." (2 Timothy 4:1–4, NASB95)  
In Gal. 1:10, Paul said that if he were seeking to please men he would not be a bond-servant of Christ. Jesus condemned the Pharisaic leadership of the nation of Israel of seeking the praise of men rather than the praise of God (cf. Jn. 5:44).  The  state of the shepherds in our day and in our land is too vast and diverse to make anything but the most generalized conclusions. Yet there is no question that ministry in the Western world is often driven by a lust for growth and impact, and we should be very sober about the threat of popularity and promotion. May the  Lord raise up shepherds who will be faithful to feed  this generation with knowledge and understanding for the sake of His name.
TO SUPPORT STEPHEN AS AN INTERCESSORY MISSIONARY YOU CAN USE THE PAYPAL LINK TO THE RIGHT OR CLICK HERE FOR MORE INFORMATION ON HIS CURRENT NEEDS AND HOW TO PARTNER IN HIS MINISTRY FINANCIALLY
---
2 Responses to True Shepherds